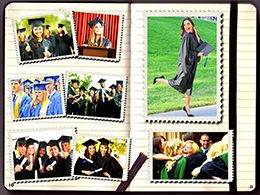 A photo album is a marvelous way of keeping your dearest memories and telling unforgettable stories about your past. While resembling an ordinary book, it uses pictures rather than texts and makes travelling down the memory lane much more personal. You ask how to get one of those and the most obvious answer would be to visit a professional photo studio. There is a chance, though, that you won't get what you really want. A reputable photographer can practically rob you and only confirm your opinion that you should have done it yourself. So, the main question is how to make your own photo album?
With the help of a proper photo program and a creative mind, you can transform your photos into bright books decorated with stunning effects and smart inscriptions. Photo Collage Maker is an excellent piece of photo album design software that will gratify all your whims and enable you to create an original photo album without leaving home. And if you think it will cost you a lot of money and efforts you are gravely mistaken. Let's move to this step-by-step instruction and get the hang of this program.
Step 1 – Select a Proper Template
Start with creating a new project and selecting its type. Basically, you've got three options. The Blank Project gives you a free hand in choosing a proper design and arranging your photos. The Page Layouts offer some basic templates, positioning your photos on the page and providing them with a simple background. The Collage Templates are designed for special occasions, such as New Year, wedding day or holiday trip, and present more elaborate themes and frames. Just remember that you can easily change the template while working on the page from your future photo album.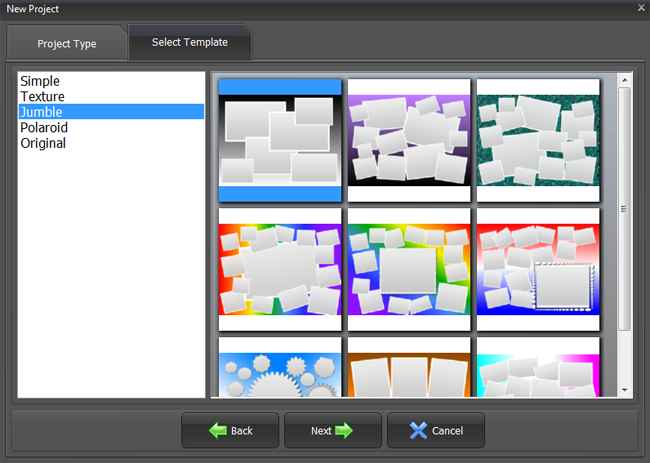 Step 2 – Arrange Your Photos on the Page
Once you've chosen the page preset and its orientation, you can upload photos and arrange them in any suitable way. You can rotate or flip them by clicking icons above the working area. The Crop button will help you to fit the photo into the frame. It's also possible to send the chosen photos to back or bring them forward so that they will look like real ones layered in a pack. If you wonder how to make your own photo album even more customized, you should check out the next step.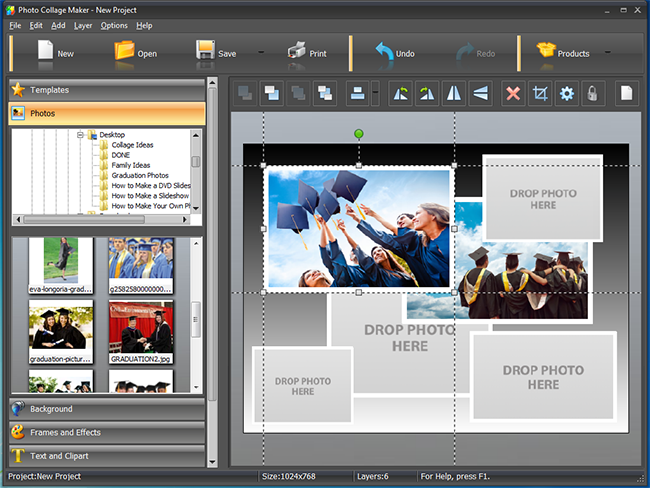 Step 3 – Restyle the Background
In case the ready-made templates don't fit your tastes, you can always upload your own image and use it as the background. That way your page design will perfectly adapt to the occasion it is being made for. For example, beach scenery will be perfect for the photo album about your latest holidays, while lined paper can adorn your graduation photo album.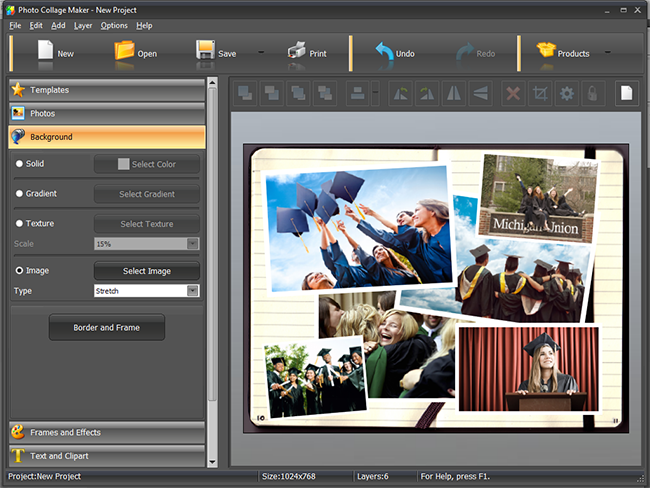 Step 4 – Refine Your Images and Add Text Captions
As a final touch, jazz up your photos and make them look like glossy pictures taken from magazine pages. To attain it, you can choose from a great variety of filters, for instance, Sepia, Brightness or Desaturate. After adjusting the color scheme of your photos, apply some frames or masks. In conclusion, you can add some text using the ready-made styles or changing the given settings to your own liking.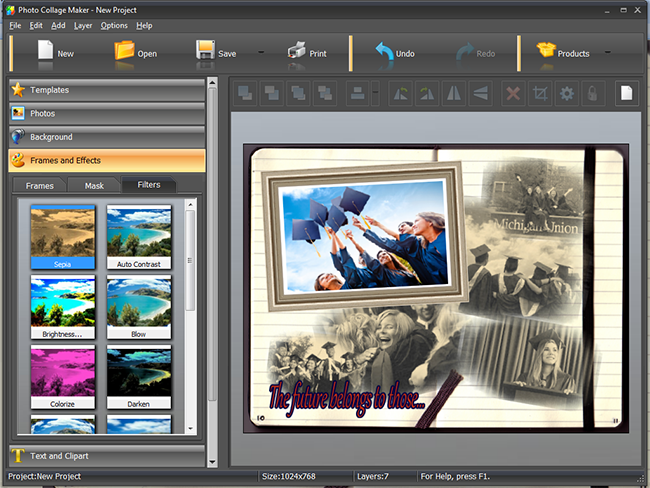 Step 5 – Save or Print Album Pages
When the page from your future photo album is finished, all you have to do is click the Save or Print button. In the latter case you'll have a chance to select a suitable paper preset (Letter, A4, A3 and other standard sizes) or open the Page Editor and customize the size of your page. Photo Collage Maker also enables you to change the page orientation, resolution and margins, as well as set the number of copies. As a result, you will make your own photo album which is sure to bewilder your family and friends.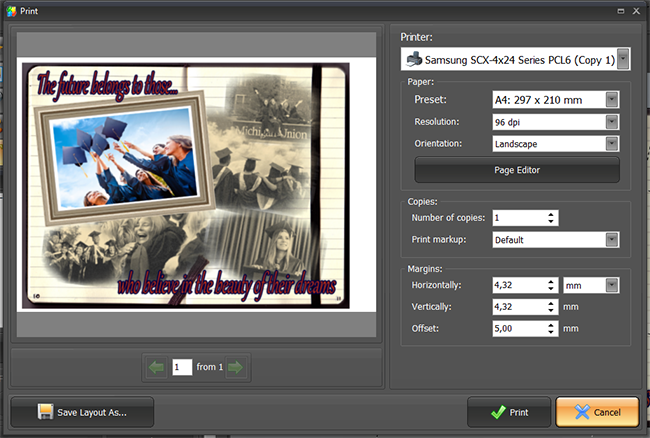 Bottle Up Your Memories
There's hardly a better way to uphold your memories and present them in such a favorable light. Stop admiring wonderful photos posted on your friends' Facebook pages. It's high time to make your own photo album with minimum time and effort expenditures. You will spend lots of happy hours arranging your huge photo collection into themed albums. College, wedding, kids, vacations, family events... you'll easily find a delightful template for each of these projects. Want to start with your wedding photo archive? Then take a look at the best wedding album design to get inspired!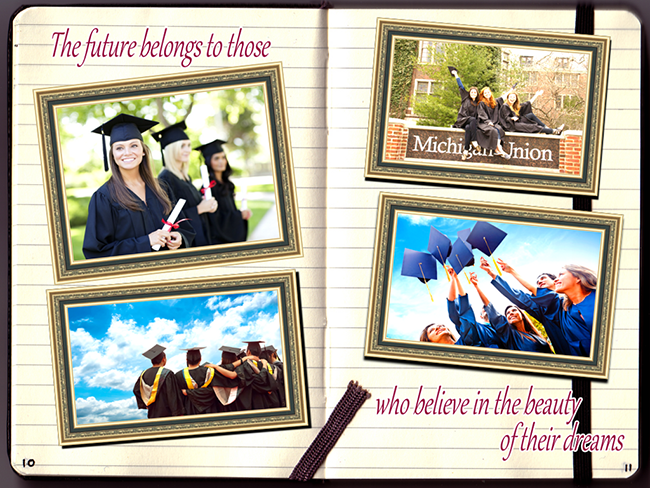 Unleash your imagination and push Photo Collage Maker to its limits!
Have a question or a comment? Post it here!