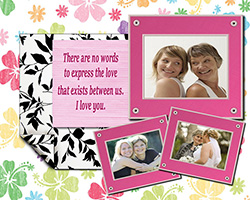 When Mother's Day is just around the corner, each of us is looking for the perfect gift for the woman who brought us up. Mother's Day gives us a chance to say some sweet and tender words to let our moms know that we appreciate all the time and effort they put into us. A mother does not want expensive and fantastic gifts, she just needs something meaningful and personal that shows that you care for her. You can bring a smile to her face by giving her a Mother's Day collage with your family photos. Display your childhood memories and all the special moments you had together in a creative, cheap and easy way.
With the help of a picture collage creator, you can make your own intimate and unique gift for your beloved mother. This software offers you stylish ready-to-use templates which you can easily customize. It also lets you create your Mother's Day collage from scratch and embellish it according to your taste.
The Photo Selection Stage
Firstly, decide upon the photographs you want to use in your collage. Should it include the portraits of your mother only, or do you want to add some pictures of you and your father as well? Or perhaps you had a family photo shoot, and you have some great photos of all your family with grandparents and uncles and aunts - so why not use them? However, do not let your collage be "overcrowded" - your mother should be the main subject of it. Also, try to avoid full-length portraits and be very careful with group photos. If there are too many of them in one collage, the focus on your mother will just be lost.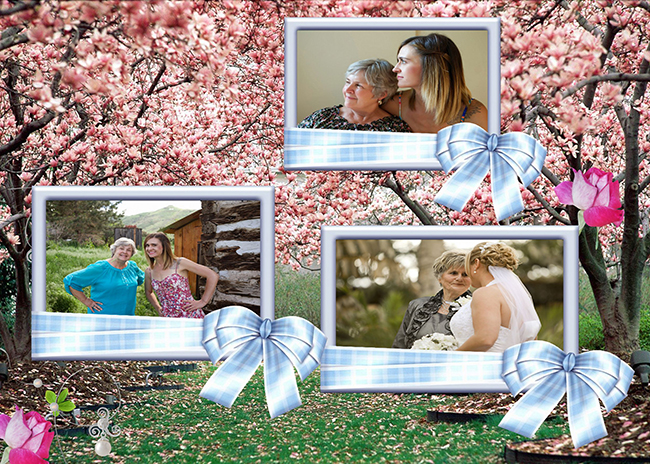 The Woman I Adore
Surely, your mother is a very many-sided person. Gardening, cats, dance club – show all her activities in your Mother's Day collage. Make it a map of her talents and achievements. Let your mother know that you admire her and that you are proud of having such a mother. Now, when you've finally chosen the pictures, it's time to pick a collage template. Since Mother's Day comes in spring, check out spring-themed templates from the Seasons group – they were created by professional designers, and you only need to drag and drop your photos into the boxes. The templates here have very tender and joyful colors - your mother will surely like that. Add your photos, and the collage is ready!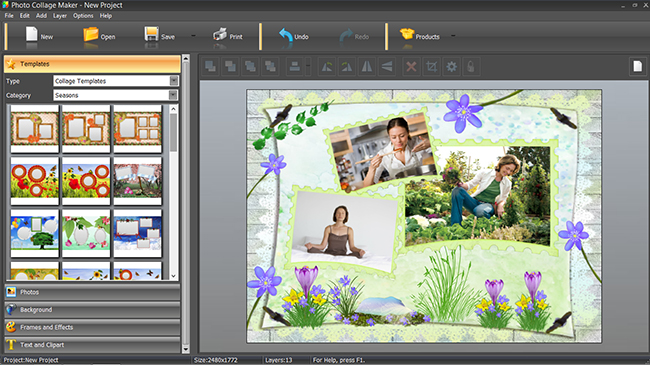 Modern and Trendy
If you want to create something funny and extraordinary, start with some simple page layout. Refining the style can give magnificent results, so go for it! Use your own background image and place the photos on one side. Crop them with the cropping tool and try various picture frames to refine the look. Make the photos look 3D by adding shadow. If your mother is keen on modern design, this style is right for her!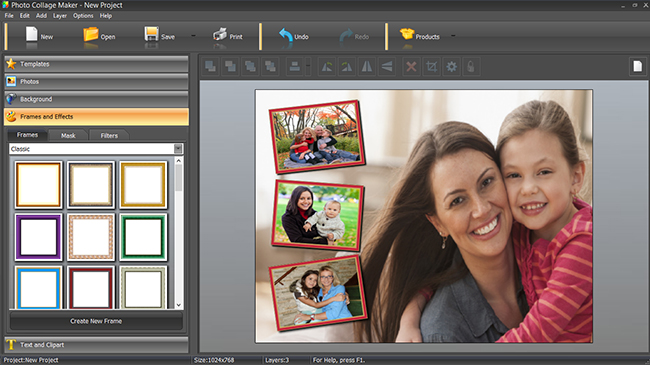 Tender Words of Love
Another idea is to add a sweet message with a moving quote or poem. You can look for something on the Internet or leave a personal note; perhaps you could even use a family catchphrase or joke! If you do not have any words to describe how much you love your mother, the ordinary but sincere "I love you" will perfectly do. Type the words; select one of the text styles and adjust the size of your caption. You can also try different fonts and colors to find the most suitable ones.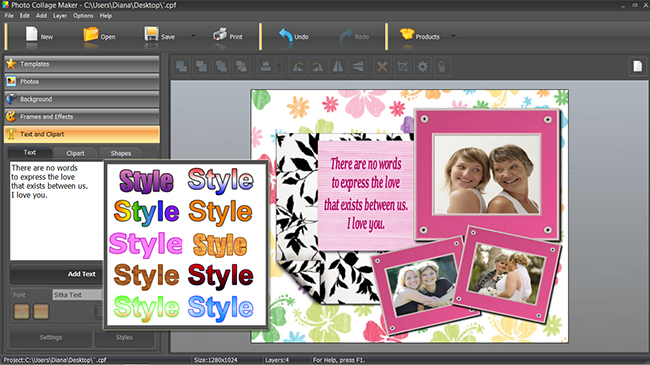 One great advantage of a Mother's Day collage is that you can send it both by e-mail and by snail mail. Print it small and give it as a card or select a bigger resolution and hang it on the wall. By the way, have you thought of a gift for your grandmother as well? Get inspired by these family collage ideas and make a collage for Granny - she will also be glad to receive a memorable present from you!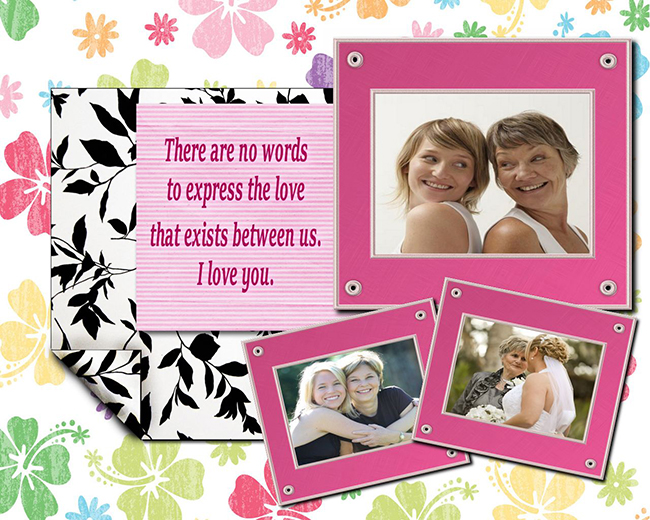 Create the perfect gift for your mother and make her happy on Mother's Day!
Have a question or a comment? Post it here!