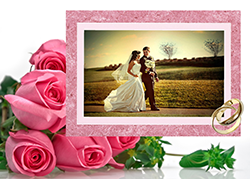 Once you have been introduced to a married life or have found your loved one, it is too soon to relax. When the courtship period is well behind you there are still plenty of opportunities to amaze your partner aside from Saint Valentine's Day and Birthday party. But how not be trite? Your better half is hard to impress with fragrant perfumes and expensive gadgets, but he or she will be thrilled to get something unique and original. It is often said that the best present is the one made with your own hands. A themed collage certainly falls into this category and serves as a superb gift to your spouse or lovemate.
With the help of Photo Collage Maker, you can try your hand at making anniversary collages of different kinds. In a matter of hours you'll collect all the necessary photos and turn them into gorgeous images. Be sure that your significant one will appreciate this kind of attention and will assail you with questions how you've created such beauty. And if you're still hesitant where to start, here are just a few anniversary collage ideas in order to untie your hands and direct your creative potential.
Set the Mood with Proper Style
Choosing is never easy, especially when it's all about making a present. With a wide range of templates and layouts offered by the collage software, you can set sights on something suitable for your special occasion. If you're into black-and-white photos and old-fashioned effects, then you should have a look at vintage templates which perfectly capture the spirit of past times. While preparing a gift for your girlfriend or wife, it'd be wise to select a romantic style to express the depth of your affection. Your boyfriend or husband, in contrast, will be waiting for something manlier - that's where modern layouts come in handy. However, selecting templates will be futile if you don't have a clear plan in mind. Perhaps, some of the following ideas have already occurred to you.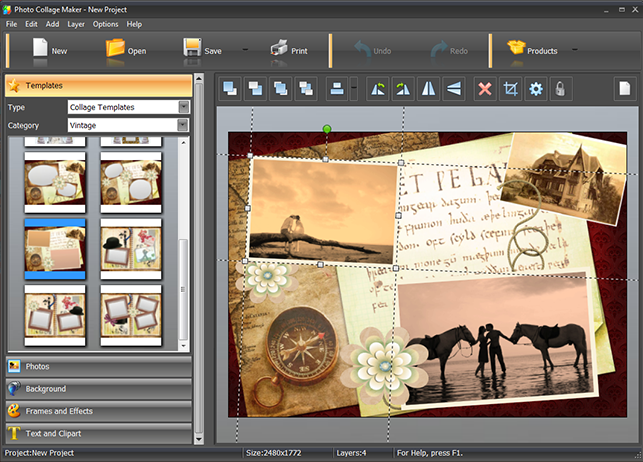 Wedding Anniversary Collage
Number 1 in all the lists mentioning anniversary collage ideas is wedding collage. You've already got a gorgeous photo album, embracing the photos of your vows exchange and after-ceremony celebration. What you lack is a collage which shows how far you've gone in your relationships after this official part. In this case a wedding collage is intended for presenting all these precious moments spent together after two sacred words "I do" were said.
Probably, you've heard that the traditional first-year anniversary present is paper, which gives you all more reasons to roll up your sleeves and step into the shoes of a photo designer. Don't worry, Photo Collage Maker will supply you with ready-made wedding templates although it doesn't mean that you can't customize them by adding or removing photo boxes or some flourishing elements to make your anniversary gift truly personalized.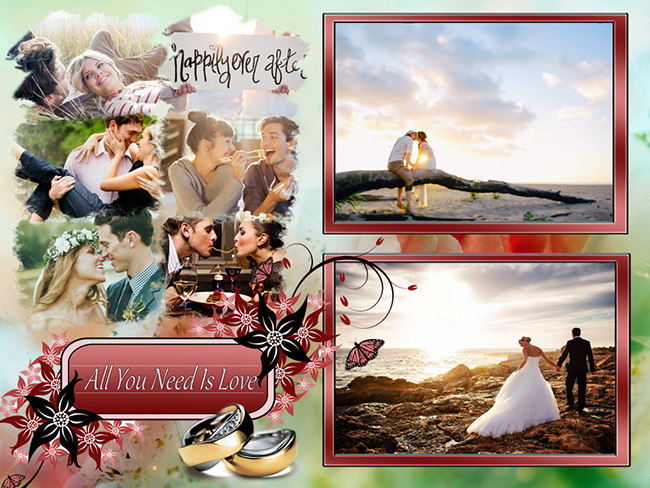 Photo Love Story of Your Parents
You'll be forever grateful to your parents for their unconditional love, genuine support and profound contribution to the way you are. That's why making them a gift can be quite tricky. We bet your parents have a wonderful life and there are tons of old photos depicting their memorable experience. Show them real power of high technologies and compose a huge collage, telling their love story.
Start with old and faded photos from their wedding day, find images brought from their travelling and jazz it up with pictures of sweet and little you. There are dozens of styles at your full disposal, but vintage or romantic deem to be the most perfect ones. The finished collage will be an original way to commemorate the milestones of their life together: the 25th anniversary (Silver), the 30th anniversary (Pearl), the 40th anniversary (Ruby), the 50th anniversary Gold or even the 60th anniversary (Diamond). Happy tears from your parents are guaranteed.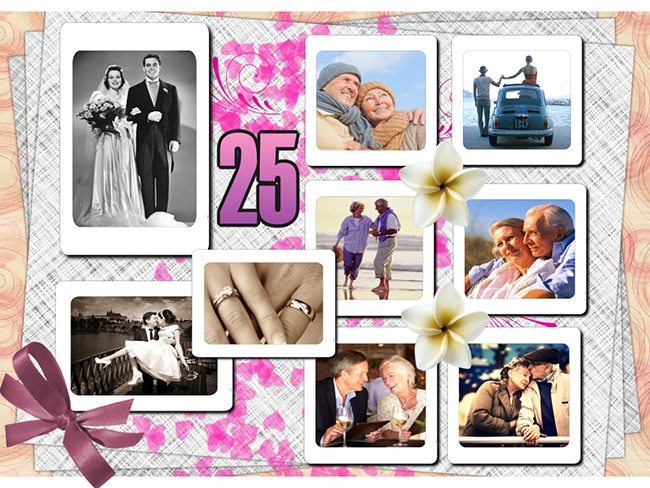 "Our First Year Together" Collage
The last but not the least in our list of anniversary collage ideas is a collage devoted to the time you spend together. Either one month or five years, the period doesn't really matter. What matters is devotion and happiness of two people who share their lives with each other. In other words, you don't have to be married to enjoy the joys of making or receiving anniversary collages.
While working on your project, make good use of all templates, layouts, special effects and frames that Photo Collage Maker can offer you. Make your collage look fancy and modern so that it'll characterize you as young and active individuals searching for new experience in life. Going to the cinema, sharing a romantic meal or cycling in the park – all these occurrences can find their way to your anniversary collage. Choose romantic or funny tone and have fun creating the chronicle of your adventures with your better half.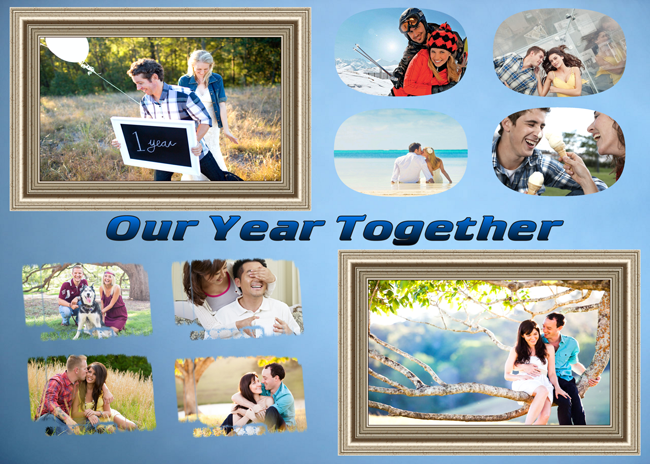 Creative Love Letter
At long last, worries over finding a suitable present for your loved ones have come to an end. There won't be any more stress and crazy races round the city. All you need is a brilliant idea, a tinge of imagination and a genuine desire to humor your significant one; the rest will be handled by proper collage maker software which will express your ideas in the visual form.
If you're still on your way to celebrate an anniversary and are deep in the wedding preparations, think about your wedding photo album. The above-mentioned anniversary collage ideas may guide your thoughts and initial ideas, but you'll surely need further assistance in making these ideas come true. Check out this lesson on how to make a personalized wedding album and leave a lasting imprint in the hearts of your loved ones!
Have a question or a comment? Post it here!