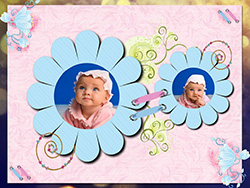 What storytelling device can be more creative, inspiring and evocative than a scrapbook with photos? Especially when the main subject of the photos is a newborn princess! The memories of this special time are precious and there is no better way of keeping and sharing them as a baby girl scrapbook. You can make a scrapbook for your family and show it to your daughter when she grows up. Or you may create such a gift for your friends who devote all their time to the newborn girl and cannot make it themselves. Today there are many baby girl scrapbook ideas, so meet the coolest of them below!
The best scrapbooking software that you can get on the Internet gives you a chance to create a unique and charming baby scrapbook using colorful templates with pastel backgrounds and modern kid-oriented frames. A great plus is that you do not need to upload your photos to the Internet - all your photos will remain on your PC, and adding new photos of the growing baby will be possible anytime.
The Story of a New Family Member
Baby girl scrapbook ideas help you emphasize the sense of wonder that has come to your family thanks to the newborn little princess. One of the best ways to commence a baby scrapbook is to start at the beginning – share the photos of the pregnancy, scan the ultrasound pictures and add them to your story. The shots of Mom feeding or Dad cradling the baby girl are also important, because such photos show the evolution of parents as they get accustomed to their new roles. Then include her new facial expressions, favorite toys or even pets and pictures with grandparents, brothers and sisters. You may conclude your scrapbook with birthday party number one, or with some group photos of all your family.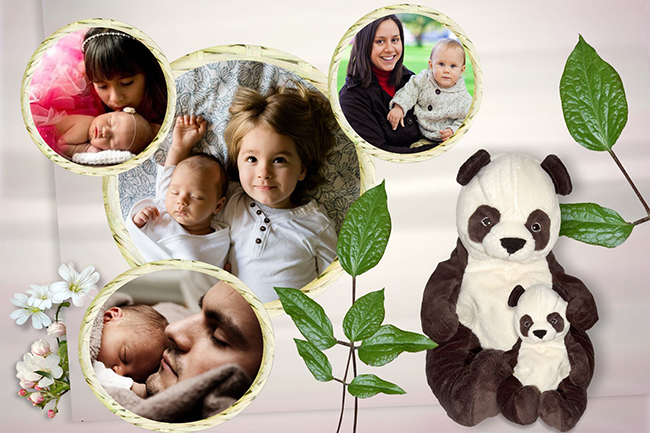 Time for Adventures
Among the most popular baby girl scrapbook ideas, we find the adventure story. The first trip to grandma's house, the park or the beach, discovering your family garden, visiting other kids are one of the most exciting events in the life of a baby or a toddler. Here you can also add photos of your girl smiling, frowning, crying and laughing. They will show the baby's attitude to new people, places and things. A great idea is to finish the scrapbook with the latest achievement the kid made: first tooth, first step or even the first drawing!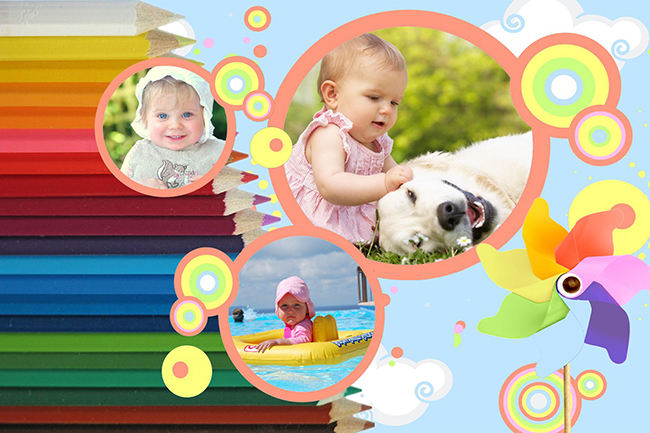 How We Grow Up
The growth record is perhaps the trickiest one of the baby girl scrapbook ideas. There are two ways to realize it – you may turn your scrapbook into a chronological sequence of solo portraits of your kid or you can make it much funnier by sharing the photos shot at the doctor's. Near every photo, type the date when it was taken and the height & weight of the baby girl or other facts. Try different text styles to find the one that makes your caption bright and vivid.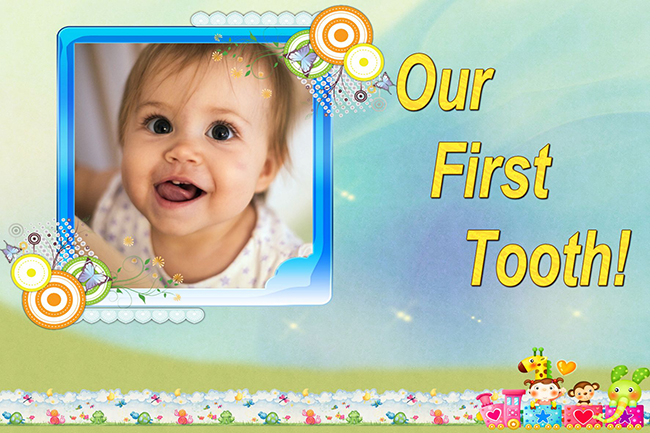 Baby Girl Scrapbook Captions
Using ready-made templates and layouts will save you time, but to make your scrapbook truly personal you should add some heartfelt captions. Let the readers of your scrapbook know that your princess is a real treasure. These baby girl scrapbook captions listed below will surely bring a smile to their faces:
100% Pure Princess
A Rare Pearl
Bathing Beauty
Daddy's Sweetheart
Little Angel
My Beautiful Butterfly
Our Tiny Princess
Sweet Baby Girl
Pretty in Pink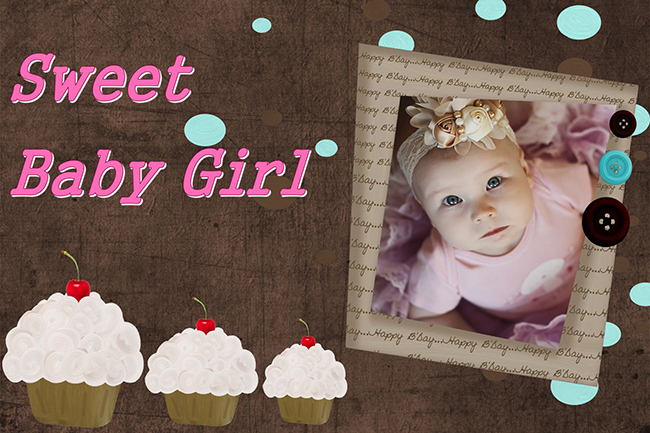 The best finishing touches may come long after your girl's first birthday. That is why we advise you to save each page of your scrapbook as a separate project so you can refine it later. When your girl grows up, she will simply adore the tiny piece of her childhood you preserved. You may also want to get acquainted with scrapbooking ideas for baby boy to let her little brother or nephew have his own childhood record. Children grow up fast, and soon you may forget some of the cutest smiles you have seen. Commemorate them in a photo scrapbook that you can keep digital or print and share with your family!
Have a question or a comment? Post it here!