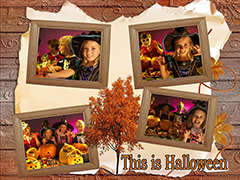 Teaching your child digital arts is an important task in the modern world. Picture collage creation is one excellent way to spend time at the computer more profitably. You do not need anything special, as children will be very glad making collages with their own photographs or the pictures of their favorite cartoon characters. The only limit when creating a collage is your imagination - and some of the collage ideas for kids below will help you get started.
In order to make a collage, you'll need picture collage software that has an intuitive interface (drag & drop is a must!) and a wide range of editing tools for photos and text. Once you have the software up and running, collect all the shots and pics you want to use in your collage, start a new project and try realizing one of the following collage ideas!
Many-Sided Me
This idea focuses on different activities in which the child participates. Every family has a bundle of photos picturing their kids dancing, painting, yawning or even doing make-up. Making a cute collage will be absolutely easy even for a three-year-old - in Photo Collage Maker they just choose the design template they like and then drag and drop the pictures into the boxes. It is well-known that kids love displaying their achievements. So, after embellishing the collage properly, print it and pin to the fridge for everyone to see. Surely, the artwork created by the little ones will become an object of family worship.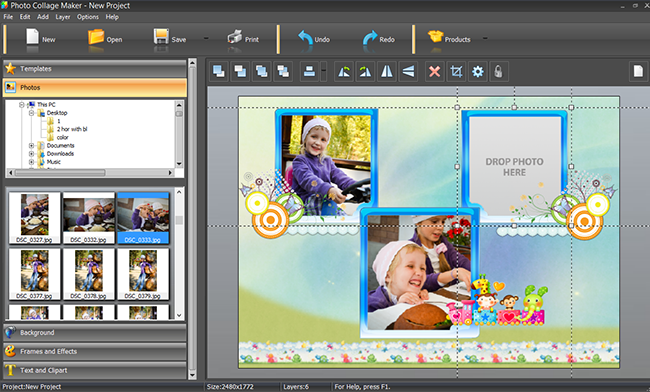 Little Party Goers
Children adore being pictured with their friends – B-days, Christmas holidays, Halloween or school parties offer a huge material for thematically embellished collages. Here you can use the photos from one particular event or collect the shots from some party taken in different years – it's fun to show how the kids and their costumes were changing year by year. Add different types of captions to explain what is happening in this or that photo. Try photo filters like brightness and contrast or color hue – they will make the pictures truly colorful and festive. To print the collage, select the paper size depending on how many photos were used: the more photos, the bigger the printed variant should be.
The Ones I Love
One of the most popular collage ideas for kids is to display the pictures of family members or even pets. Usually, when finished, the child seizes the created collage and takes it to school to boast about daddy's job, mommy's beauty or the breed of the dog they own. You can combine photos from different occasions in such a collage, but be careful with your choice: if you put a picture of a barking dog close to a shot of the grandparents laughing at the camera, the viewer may not catch the right emotion you wanted to share. There are plenty of family photo collage ideas that can boost your creativity.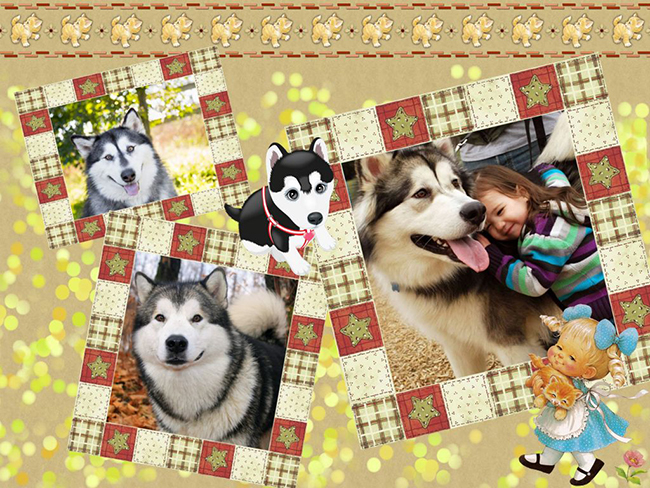 My Favorite Character
Another cool collage idea for kids is mixing the real shots of the kids with the pictures of their favorite cartoon, book or movie characters. Most of the time we just love to laugh at their imaginary antics and tricks. So why not use the Simpsons, the Mouse family or Tom and Jerry in a fun collage project? Apply colorful frames to make the pictures stand out against the background or fancy masks to decorate their edges.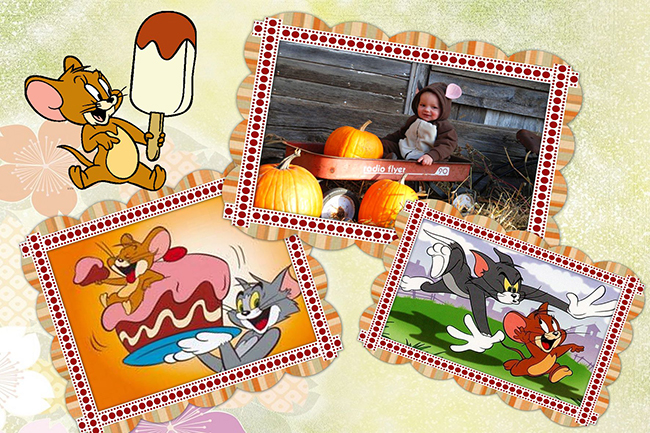 Collage creation is a fun activity that allows children to practice digital skills. Toddlers, preschoolers or elementary goers adore when parents explain them something new about the PC. All collage ideas for kids have one thing in common – don't forget to hang the collage up for everyone to admire!
Want to discover how talented and creative your kids are? Then try making a collage together right now!
Have a question or a comment? Post it here!