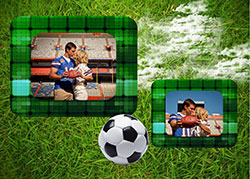 It is definitely a good idea to learn how to make a scrapbook for your boyfriend if you want to preserve all of your favorite mutual memories in one precious art object. It can become a wonderful gift for your beloved on a wide variety of occasions - such as birthdays, anniversaries, and Valentine's Day. Be creative and romantic - use photographs, poems and song lyrics - whatever best represents your special relationship.
We always want only the best things for the people we love. So make sure you use best photo collage software such as AMS Photo Collage Maker - it allows you to design each page of your scrapbook making use of stylish collage templates, modern and vintage backgrounds, masks of various shapes and frames of different colors.
Step 1 –Select the Page Design
One of the first cute scrapbook ideas for your boyfriend that may come to your mind suggests a picture of the two of you together and some hearts as decorative elements. If you want to make it unique, we recommend that you pick one of the ready-made collage templates and then customize some details according to your taste. Professional designers created the templates taking into consideration the way each unit of the design complements the other. You'll easily find a suitable layout in General, Seasons, or Wedding section. Try to choose two or three page designs that you will use throughout your book. Boys do not like the overuse of pink color; they think it is too girlish, so try to mix it with blue or white for instance.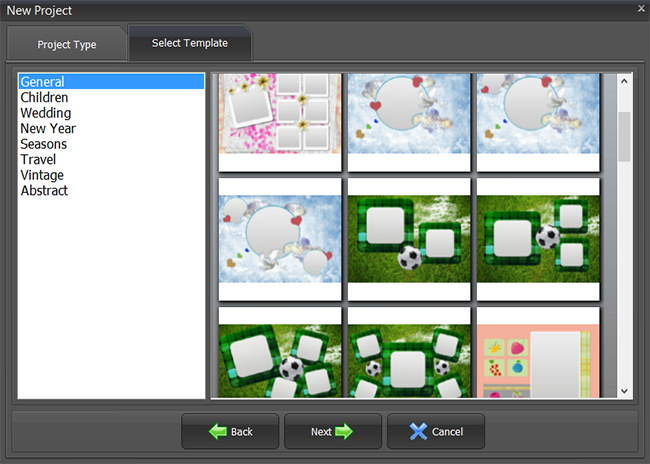 Step 2 – Arrange the Photos
When you've made your choice, start adding photos on the canvas – just drag and drop them into the frames. Crop the photos using the Crop tool in the tool bar. Move, resize and rotate all the photos and clipart as you like, and delete any unwanted element. You can even select your own photo for the background – but be careful, try not to overload your page with too many shots.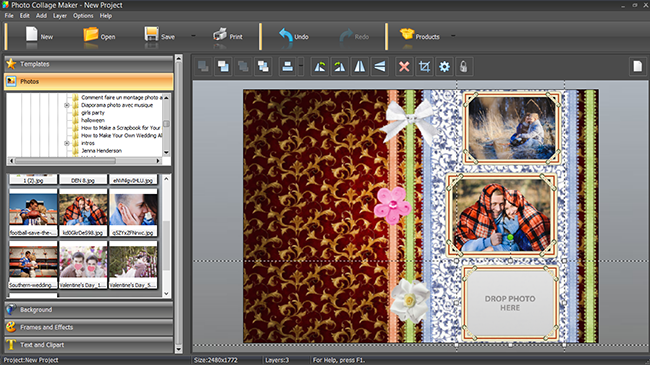 Step 3 – Make Your Photos Eye-Catching
One helpful tip when working with scrapbooks and large design projects is… take breaks! Let your eyes rest a bit and then return to your task with fresh ideas. Go to Frames and Effects tab and select a frame for your photo if you do not like the one offered with the template. Choose among classic and themed frames. With Filters, you can adjust the contrast of your photos or desaturate them - make them black & white.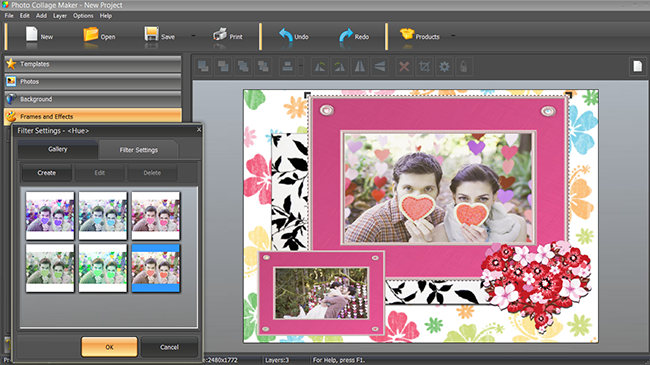 Step 4 –Tell the Story of Your Love
Now look at your design and decide what type of flourish you are going to use with it. Will it be a love message, a poem or a clipart? Even chat conversations could come in handy, especially if you have romantic chats. You can make a screenshot and add it on the canvas of a separate page for example. For a simple "I love you", go to the Text tab and write your love message. Make it as long or as short as you need – the main purpose of a scrapbook is to tell your personal story, so use this chance to share your feelings. Browse Styles to choose the one that best suits your design or create your own text style in Settings.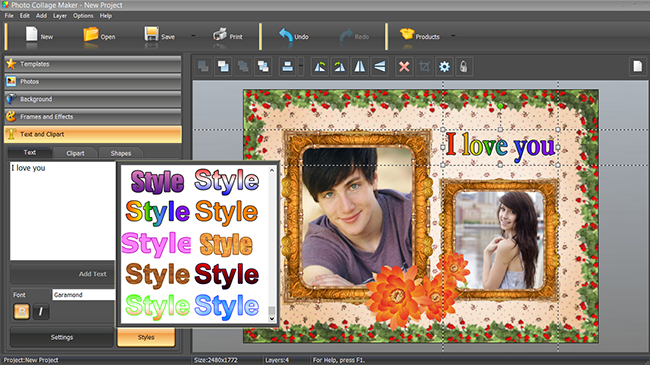 Step 5 – Print Your Fairy Tale
Cute scrapbook ideas for your boyfriend can be realized in hand-made, digital, or printed form. Having designed the page in the collage software, you can print it immediately or save to file and then take it to your local print shop. Save your design as template to use it for other pages in your scrapbook. The secret knowledge of how to make a scrapbook for your boyfriend captivating is to discuss it with your friends before printing the final variant. So just save your design as JPEG to send it by e-mail or share online.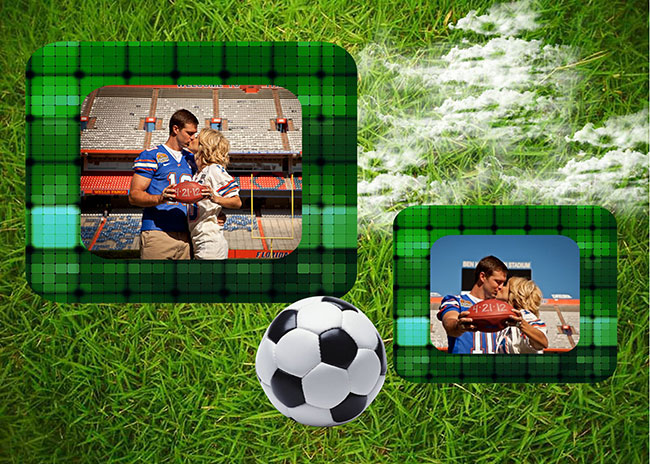 Creating a scrapbook for boyfriend is a hot trend nowadays. Making a scrapbook album is a very special way of letting your boyfriend know how much you care about him. In addition, all of these tips may help you out when you decide to learn how to make your own Valentine card!
Want to cherish your relationship? Share all of your love via the intimate visual language of scrapbooking!
Have a question or a comment? Post it here!