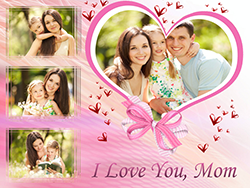 Sometimes it is not easy to reveal your feelings and say three magic words to the person who means the world to you. If you lose your tongue every time you are going to bare your heart, a DIY gift will come to rescue and show what an ordinary language cannot express. There is an old proverb saying that actions speak louder than words. Follow this advice and make an "I Love You" collage for your dearest ones!
In order to create your love confession you will need proper software. Photo Collage Maker is a user-friendly app that provides you with numerous frames, masks, photo filters, cliparts and fonts. This digital collage maker is equipped with the collection of themed templates suitable for many occasions. Here you will learn how to work with ready-made layouts and customize them to your own liking. Be sure that your creative work will bring to life romantic and touching collages!
"Love Story" Collage
The most common idea will be to make an "I Love You" collage for your better half and proudly present it as a Valentine's Day gift. In this case the set of wedding and vintage templates will serve as a perfect base for your unique design. Choose a romantic embellishment and a mild color palette to convey the right atmosphere. Pay attention to details and do not forget to add some lyrical quote.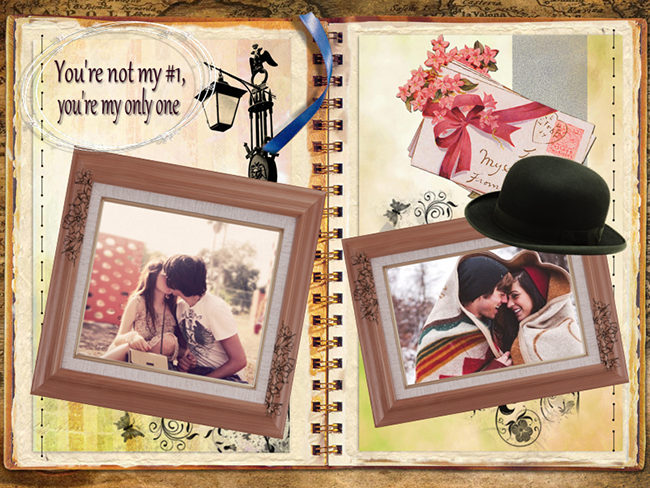 "To Beloved Mother" Collage
Mother's Day is only once a year but it does not mean that you cannot thank your mother with a soul-stirring collage for no particular reason. Combine heart-shaped frames and pretty cliparts to make a personalized greeting card. The photos of your mother and you together deserve a better setting! This design will surely bring the tears of joy to her eyes and be rewarded with a long tight hug.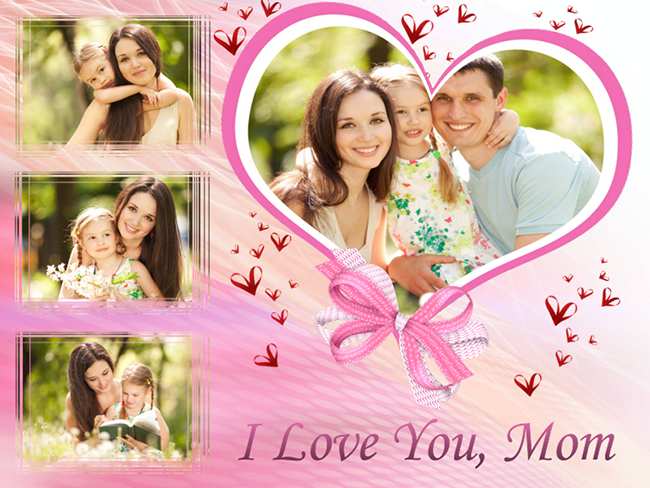 "Cute Baby" Collage
The first years of your baby's life are captured in tons of sweet and funny photos. Instead of facing the problem of arranging them into themed photo albums, you can easily create an "I Love You" collage and hang the result of your creative work on the wall at home. Special children templates are made for loving parents who want to share cute pictures of their children with the world.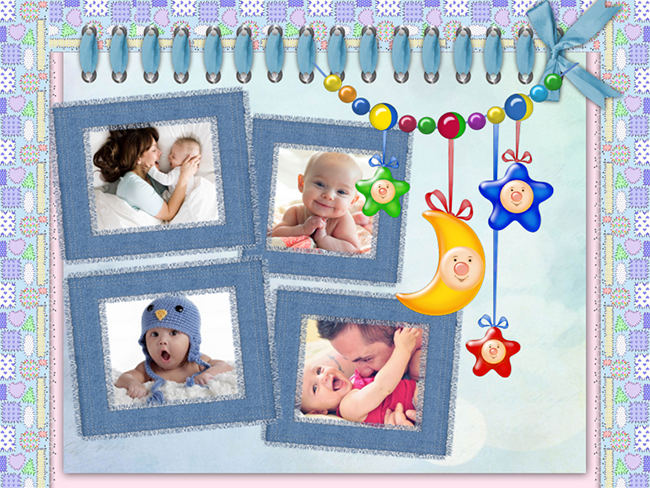 "Best Friends" Collage
Love does not always have to be romantic. Deep feelings that bind you with your close friends can be memorized in a stylish photo design. A stunning collage will be a great tribute to all the years spent together. You can post it on a social network as a manifestation of your long and eventful friendship. Your friends depicted on the photos will certainly like and repost it!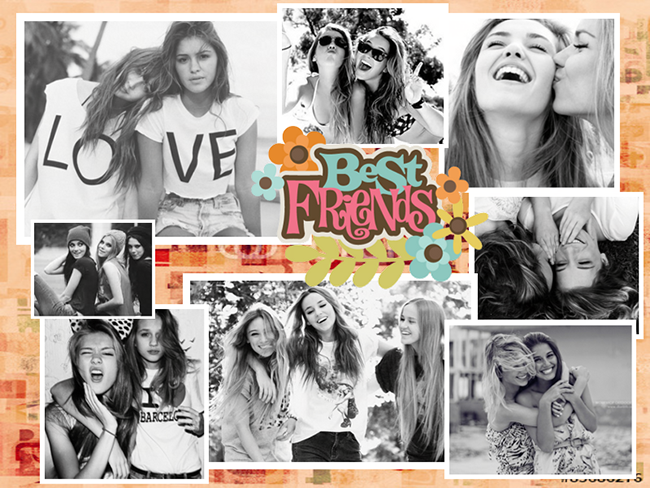 "Loyal Pet" Collage
Pets wormed their ways into our hearts and became our loyal companions at home and at work. It would be only fair to devote them a sweet photo collage. Funny cliparts and vivid colors will turn a bunch of pictures into a life chronicle of your furry friend. What is even more, making a pet collage is probably the best way to involve your kids in the creative process. Give your children the right impulse and watch them working on an awesome photo project!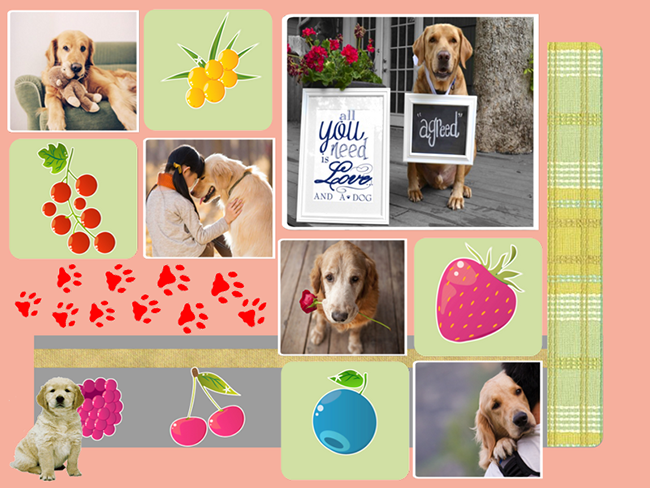 The range of collage ideas that can be realized with the help of Photo Collage Maker software is limited only by your imagination. Besides an "I Love You" collage you can create a personalized greeting card, a grasping poster or a gorgeous photo album. When mastering new techniques and tools is so easy, making more and more spectacular designs becomes a hobby. Get inspired by these creative ideas and fill your collages with the power of love!
Have a question or a comment? Post it here!