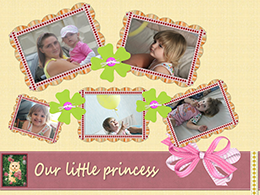 Scrapbooking ideas for kids come in handy when you decide to create a photo story of the youngest members of your family. Traditional scrapbooking techniques involve torturous work with glue and scissors, meanwhile modern scrapbooking software offers you ready-made templates and layouts. Making a scrapbook on your PC also means having fewer expenses, because you do not need to buy supplies and print your photos. Adding new pictures of the growing children is possible anytime and that means that you may let your kids have a record of all their childhood! Besides, a digital scrapbook is easier to keep safe and you can make as many copies of it as you want.
If you want to make your scrapbook evocative and fascinating, you need to download scrapbooking software that features tasteful page designs created by professional artists. It will allow you to work with user-friendly interface and many helpful intuitive tools and add decorative nuances by applying photo filters or customizing the text styles.
Present an Annual Report
One of the most brilliant scrapbooking ideas for kids is to make a photo record of the year, arrange it in a scrapbook and give it as a gift to the birthday child. Kids adore being pictured, and they are always eager to see their shots, so such a present will definitely become their favorite piece of fiction. Start your scrapbook with the photos of the previous birthday party or any other major event. Then include some pages with the photos that show the child growing. Finally, on the morning of the great day, make some shots of the kid in a birthday dress or with a party hat and quickly add them to the last page of your scrapbook. Surprise your child with freshly taken photos nobody has seen yet!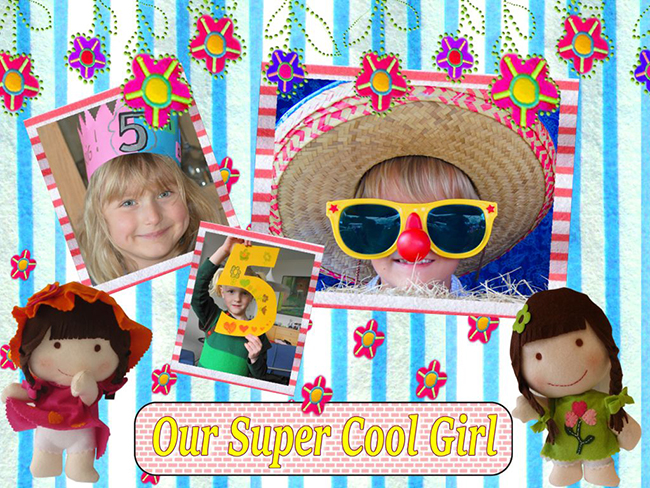 Highlight the Best Moments
Whenever you are making a scrapbook for your family or relatives or just for yourself, the second of the scrapbooking ideas for kids centers on their daily life and achievements. Despite the age, they have their own preferences, likes and dislikes, their own hobbies and things they can be proud of. Every family has a photo archive with little wonders and adventures that take place almost each day. Collect these heroic deeds and funny moments, select the most suitable template among the Children or Seasons styles and let your scrapbook begin!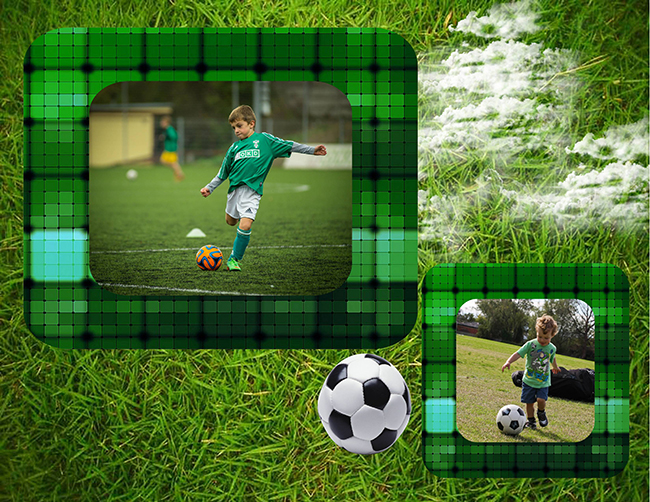 Let the Kid Help You
Another great option is to make a scrapbook together with the child. Nowadays kids deal with digital issues far more skillfully than some of their parents do. Let your boy decide what photos you will include in your scrapbook. Girls usually prefer to work with embellishments – they will enjoy applying almost every one of the clipart flowers to find the perfect match for the page. Then decide together if you want to print your scrapbook or to keep it as a digital copy. If your kids already use the Internet, they will probably opt for both options – they will keep the printed scrapbook together with their other secret files and will upload the JPEG variant to a social net to share with their friends.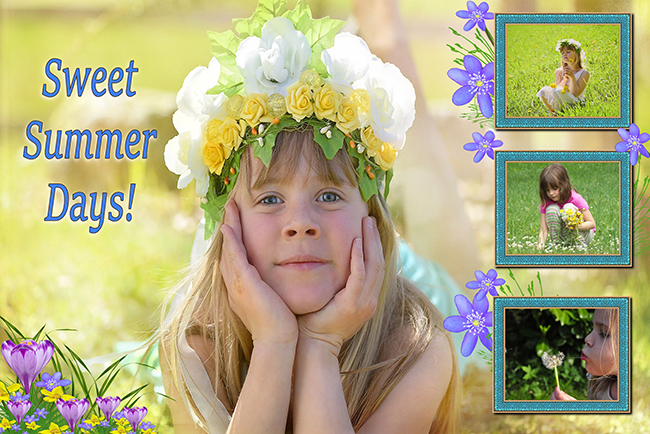 Capture the Child's Words
There is another creative aspect you should certainly consider – captions. Dealing with text styles is very significant for all of the scrapbooking ideas for kids. You can actually create a scrapbook where text is present on every page, or you may also dilute any of the previous scrapbook ideas with some pages devoted to captions. For sure, you should take down the kid's favorite poems or song lyrics, catch phrases or even jokes and add them to your scrapbook - otherwise you will not remember them in a couple of years.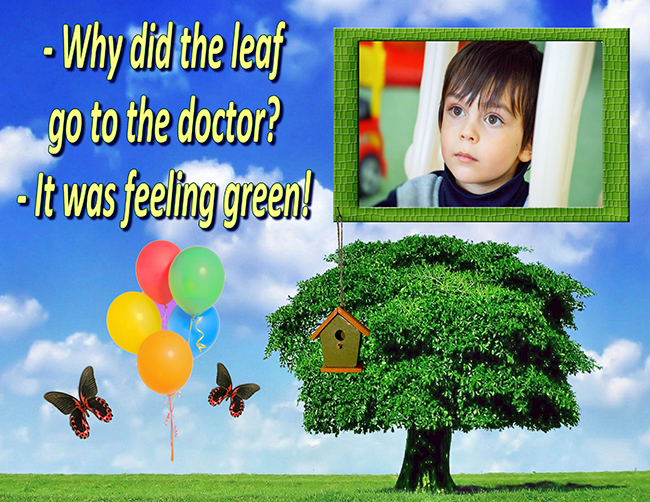 All of these scrapbooking ideas for kids give you a chance to spend great time with your family while you will be selecting the photos and arranging them on the pages of your kid's record. If a newborn girl happens to be in the limelight of your family these days, get inspired by these baby girl scrapbook ideas to create an enchanting artwork with photos of the young princess. Take this awesome opportunity to create a family treasure together with your kids!
Have a question or a comment? Post it here!