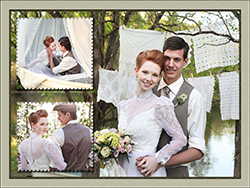 Congratulations! Your wedding day was a fairy tale, a dream that successfully came true. Now you want to preserve the memories with one of a kind wedding photo album design. However, professional photographers and designers sometimes don't understand their customers' ideas, and you may be afraid to pay a high price for getting something absolutely opposite to what you wanted. The best way to turn your idea into reality is to make your own wedding album by yourself. Thus you're sure to get exactly what you want, and in the future, you'll want to flip through the album pages almost every day to relive the beautiful memories.
Each page of your album should be stylistically complete and be an integral part of the great photo story of your wedding. The surest way to create a really personal and unique art piece is to work delicately page by page using thematically embellished templates. Here, the best photo collage software comes in handy and gives you a chance to edit the photos without any other exterior applications and to add captions to enhance the visual effect of each page.
Have a look at the wedding photo album design ideas presented below, and you'll certainly be enchanted by one of them. Get inspired and start creating YOUR wedding album...
Classic Style
The essential point of the most popular wedding photo album design is to arrange photos in a grid, or to use only one or two photos per page. This style is an option for the couples who love the idea of "simple and clean". For the strongest dramatic effect, leave out whatever is insignificant: allow the images of your wedding come to life, do not heap everything up. Classic picture frames and smooth, neutral background together with the sepia filter will transport you back to that perfect day. Sepia creates the effect of an old photo; yet another way to achieve this effect is to desaturate your image, i.e. make it black & white.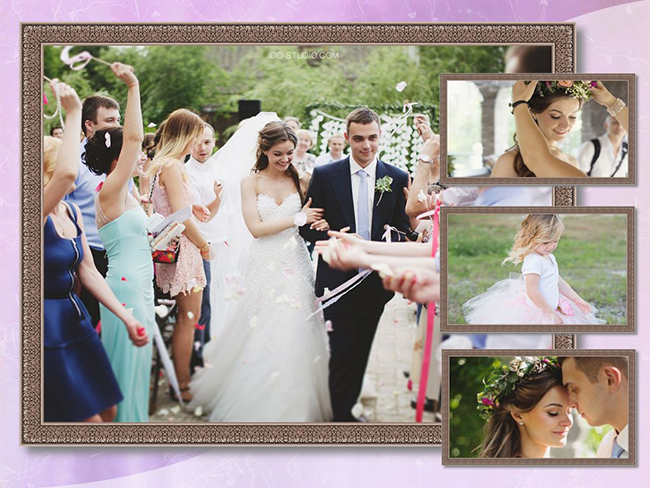 Exuberant Beauty
If you like bright and vivid pages, take advantage of the wedding collage templates. They are decorated with elegant picture frames and themed clipart. The key feature of this style is to make use of additional design elements without overwhelming the images. The background picture eloquently emphasizes the beauty of the photographs. You can as well substitute it with your own photo. Delete any unwanted elements or move, resize and rotate them to achieve the best-looking arrangement.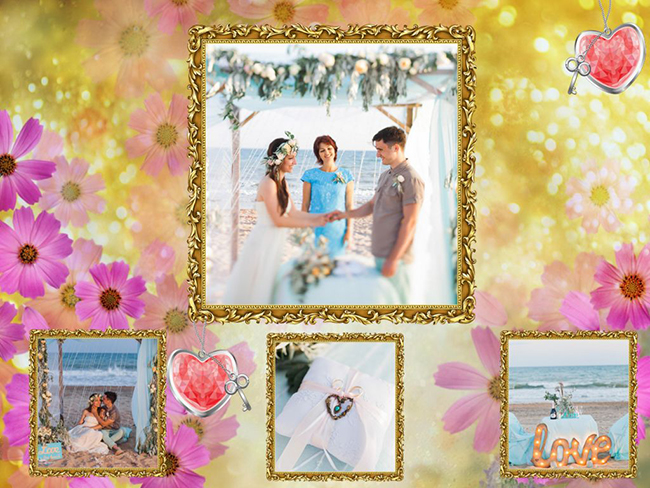 Modern Design
Here you can experiment, with both the form and the content. Arrange the photos the way you like - for instance, create a blended collage using masks, making the edges of your photos merge with each other. Include funny pictures of grimacing children, the garter toss, or the guests dancing lambada - and your family heirloom will be passed down for ages not only because of the exquisite style, but also because of good humor!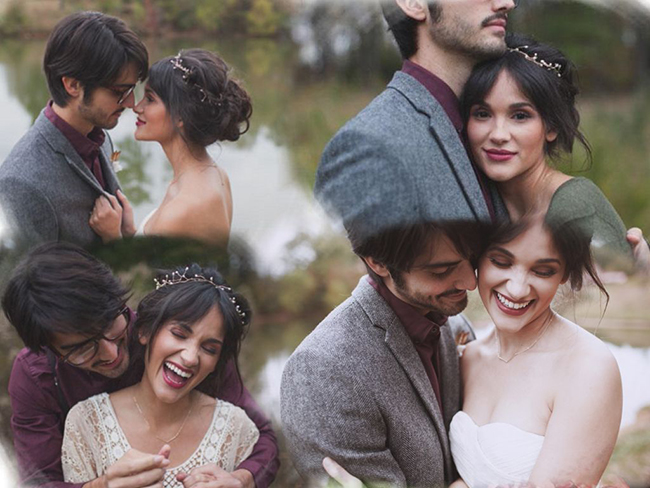 Love Letters
You can easily combine this idea with any of the previous ones. Wedding photo album design always welcomes captions and quotes. Add some personal and tender strokes like dates and names; write a monologue or even a love letter. Famous quotes and song lyrics will create a subtle atmosphere of happiness and harmony. Make the text color and font complement the dominant colors of the photo. Use text outline and shadow to enhance the text readability.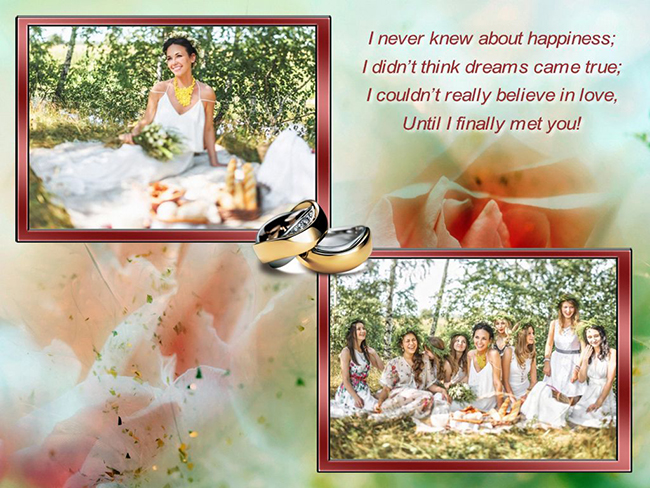 Wedding photo album design created by you will be truly timeless; it will tell your story and save the emotions captured in the photos. It is the best way to preserve pictures for generations and proudly display your precious memories. Create several design variants and combine them in your album. When printing, do not forget about your parents - they will surely want a copy for themselves. This way the sweet moments of joy will never fade away even as the years go by. Devote some of your time to this fun and creative process and make a gorgeous wedding album with your own photos!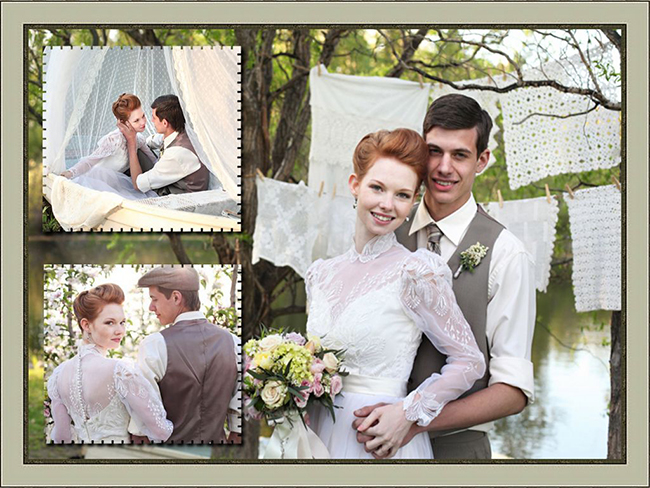 Have a question or a comment? Post it here!